Danielle - Executive Assistant
Danielle was born & raised in beautiful Key Largo, FL before moving to the Lowcountry in 2014. Starting as a Front Desk Agent at a hotel in Mount Pleasant, she climbed the hospitality ladder becoming a Sales Manager & eventually the Human Resources & Accounting Manager. Deciding that she wanted to get involved in a career that had a more meaningful impact, she switched gears & joined the Good Shepherd team in June 2020.
She enjoys four-wheeling, attempting to better her gardening skills, & going to watch hockey whether it's the Stingrays playing at the Coliseum or her boyfriends community league at the Ice Palace.
Being an avid animal lover herself, she has her own zoo that includes her 5 year old Great Dane, Moose, two cats named Simba & Little, & her bird named Corona.
Danielle joins Good Shepherd with the mutual understanding & care for all pet parents when it comes to the loss of your furry family member & showing them the love & respect they deserve during such a sensitive time.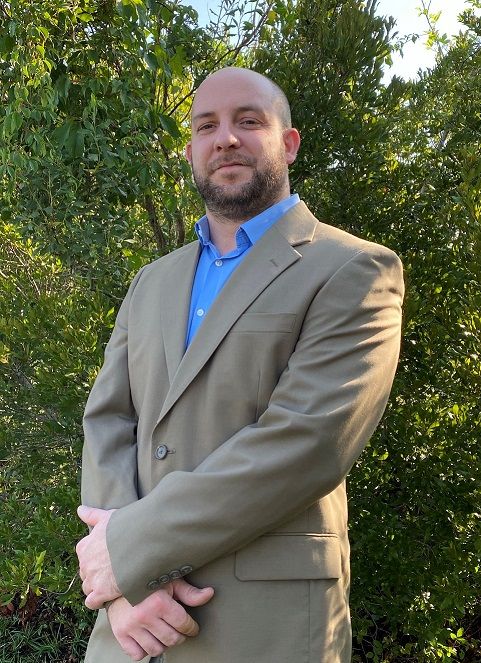 Patrick - Sales Representative and Crematory Operator
Patrick was born in Pensacola, Florida to two Navy parents. Raised in a military family, Patrick lived in multiple places including Florida, Ohio, Scotland and Virginia while eventually settling in South Carolina to begin high school. After High School, Patrick joined the Navy and was stationed in Everett, Washington onboard the USS Ford. During his time in the Navy, he was able to see many exciting places around the world including South America and Southeast Asia. Upon completing his service in the Navy, Patrick returned to South Carolina to begin a new chapter in his life. He worked at Boeing for multiple years and then became a teacher's assistant in a special education classroom before choosing his career in the pet industry with Good Shepherd Pet Services. Patrick is an avid animal lover and has owned multiple dogs throughout his life, beginning with his first dog Bridgette. His other pets include a German Shepherd named Rio, a Dachshund named Mouseford and another Dachshund named Finbar. He is excited to serve the animal community in the lowcountry.
Daniel - Sales Representative and Crematory Operator
Daniel was born and raised in Middle Tennessee. He has always loved being a part of the Community and he enjoys giving back and helping others. Daniel grew up with Golden Retrievers, his favorite was Ol Yeller. He also loved riding his horse Pepper. After high school Daniel went off to the University of Tennessee in Knoxville wear he still visits yearly to cheer on The Big Orange football team. Before joining the Good Shepherd family Daniel was an Insurance Agent in Murfreesboro for 10 years, where he really enjoyed guiding Clients through important decisions. Daniel currently has 2 cats, brother & sister, named 7 and 11. They are huge & spoiled rotten! Daniel still loves being involved in the Community and spends most of his spare time contributing to the welfare of others. He loves working for Good Shepherd, particularly the great people he gets to work with at local Vet clinics. He also likes ensuring each pet gets the respect & care they deserve.