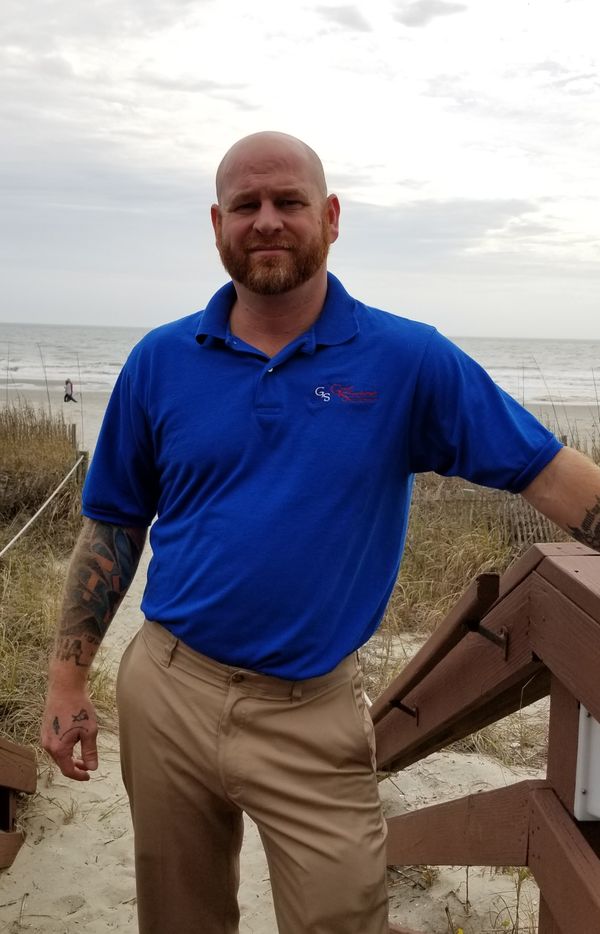 Jason - Sales Representative and Crematory Operator
Jason Wiggins is a Carolina native and spent most of his young life on the sands of myrtle beach. He spent 16 years as a professional athlete and got to travel the world and experience many things. Jason was recognized as one of the top custom bike builders in the world and has been featured in many magazines and on TV. You can still catch him as a emcee at many events all over the country. His life journey brought him to us at Good Shepherd and he is now the Myrtle Beach account manager. He has 3 dogs that you may see riding along with him from time to time, Capone the Chihuahua, Dillinger the Newfiepoo, and Gotti the MINPIN.
In Jason's down time he enjoys cooking competitions, playing sports, hosting charity events, out on the water way in his boat, or out putting wind in his face on his motorcycles!
He has brought the same drive and enthusiasm to the Myrtle Beach market and looks forward to building our relationship with all the new clinics and being a valuable partner with all of the existing clinics.