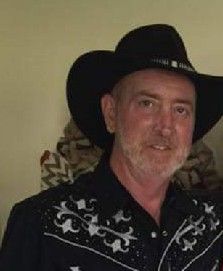 Tom - Sales Representative and Crematory Operator
Tom was born in DesMoines, Iowa. His family moved often, living in New Haven, Connecticut, Chicago, Illinois, Then back to Iowa. He began studying Martial Arts in 1963. After finishing school he volunteered for the Army. After Jump School he was assigned to the 82nd. Airborne Division. Upon completion of Ranger and Pathfinder training he was recruited in 1977 by a new unit at Fort Bragg. 1st. Special Forces Operational Detachment – D (Delta).
Known at the time as project Delta, this unit allowed Tom to travel the World, as well as serve with the most elite soldiers anywhere. After his tour with the Military, Tom settled in Knoxville Tennessee. He worked at Panasonic as an Engineer and operated a chain of Karate Schools. He met his wife Maredith Clayton-Metier while she was attending UT.
In 2000 Tom and Maredith moved to her home town of Murfreesboro, Tennessee. Maredith runs her CPA firm out of the family's Personal Loan and Investment Company which has been on the Square in Murfreesboro for over 75 years. Tom has 3 grown children, 5 grandchildren and an 11 year old son named Cooper. Hobbies include camping, trout fishing, and home remodeling. Tom and Cooper are often spotted riding around in "The magic red Jeep" on various adventures.
Pets include, but are not limited to: 2 horses, 2 dogs, 4 cats, Giant Madagascar Hissing Cock Roaches, and a 25 year old Turtle. Tom is grateful to Good Shepherd for allowing him to provide a valuable service to people who have lost a beloved pet.
Daniel - Sales Representative and Crematory Operator
Daniel was born and raised in Middle Tennessee. He has always loved being a part of the Community and he enjoys giving back and helping others. Daniel grew up with Golden Retrievers, his favorite was Ol Yeller. He also loved riding his horse Pepper. After high school Daniel went off to the University of Tennessee in Knoxville wear he still visits yearly to cheer on The Big Orange football team. Before joining the Good Shepherd family Daniel was an Insurance Agent in Murfreesboro for 10 years, where he really enjoyed guiding Clients through important decisions. Daniel currently has 2 cats, brother & sister, named 7 and 11. They are huge & spoiled rotten! Daniel still loves being involved in the Community and spends most of his spare time contributing to the welfare of others. He loves working for Good Shepherd, particularly the great people he gets to work with at local Vet clinics. He also likes ensuring each pet gets the respect & care they deserve.