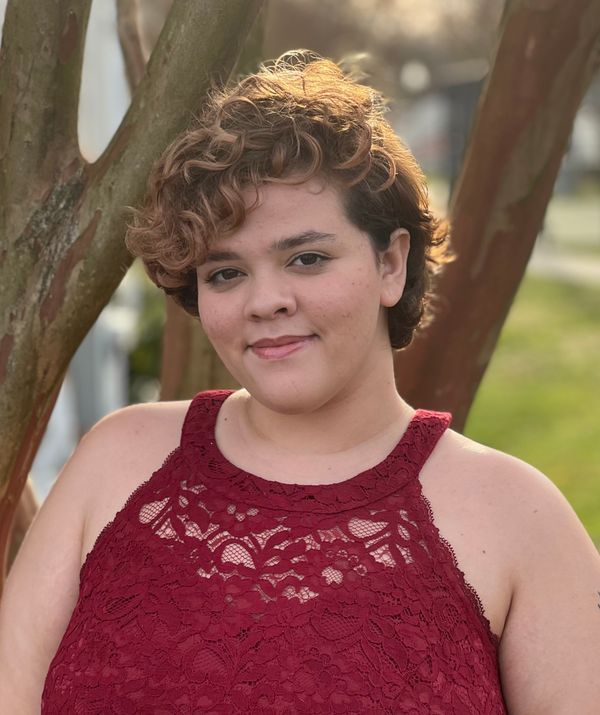 Alyce - Executive Assistant
Alyce was born and raised in Hendersonville, NC before moving in 2020 to attend school at the University of North Carolina, Charlotte. In 2022, she graduated at 19 with her Bachelor's in Theatre and Certificate in video production. She has been in the customer service and pet industry for around 4 years. She enjoys working for and with rescues in their adoptions and foster programs.
Outside of work, Alyce enjoys spending time with her two dogs, two cats, bearded dragon, and husband Brian. As someone who grew up with animals, Alyce understands the pain that comes with the loss of a beloved pet. She looks forward to helping customers through this difficult time with empathy and kindness.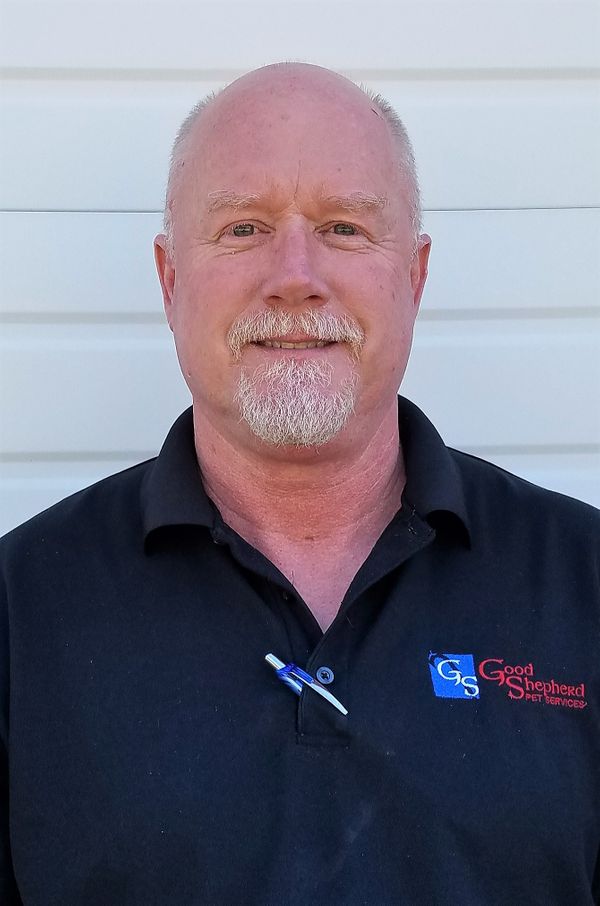 Scott - Vice President
Scott began working with Good Shepherd on April Fool's Day. In 2002 Scott took the chance to build a new career in a fairly new industry. Textiles were coming to an end and it was time for a change. From Chattanooga, Tennessee Scott moved to Charlotte after graduating from the University of Tennessee. During his time at Good Shepherd Scott has done a remarkable job of introducing our services to veterinarians throughout the Southeast. Scott is our point man; you will find him at most "shows" that are attended by Good Shepherd. He usually has his companion Frank along for the ride.
When Scott is not working, you will find him on a golf course taking money from his friends. If you ask Scott what he likes most about Good Shepherd he will tell you about the relationships he has with veterinarians, their staff, and the client's that appreciate the services he provides.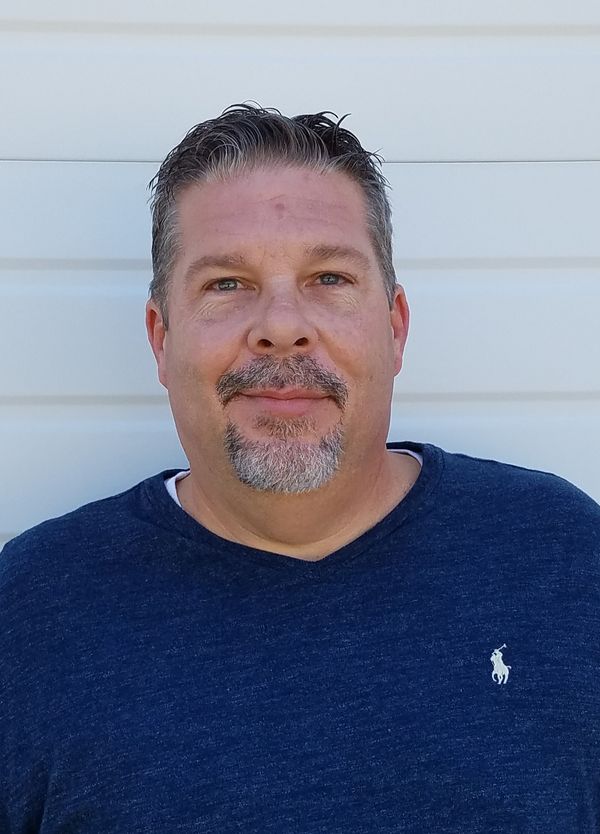 Jeff - Sales Representative and Crematory Operator
Jeff is a native Charlottean, living here for his entire life and has been with the company since October of 2005.
He has three kids; Megan, Jeffrey and Morgan that all live in Atlanta, GA. Jeff's daughter gave birth to her first child and the families first Granddaughter. Jeff is a proud Grandpa!
His love for animals comes from having his own pets, a cat names Ricochet and a dog named Tigger.
In his free time, Jeff enjoys hiking, fishing, and watching a plethora of sports.
He says the best part of the job is helping people that are trying to cope with the grief of losing their companion. He definitely goes the extra mile to make a difference and ease the pain of their loss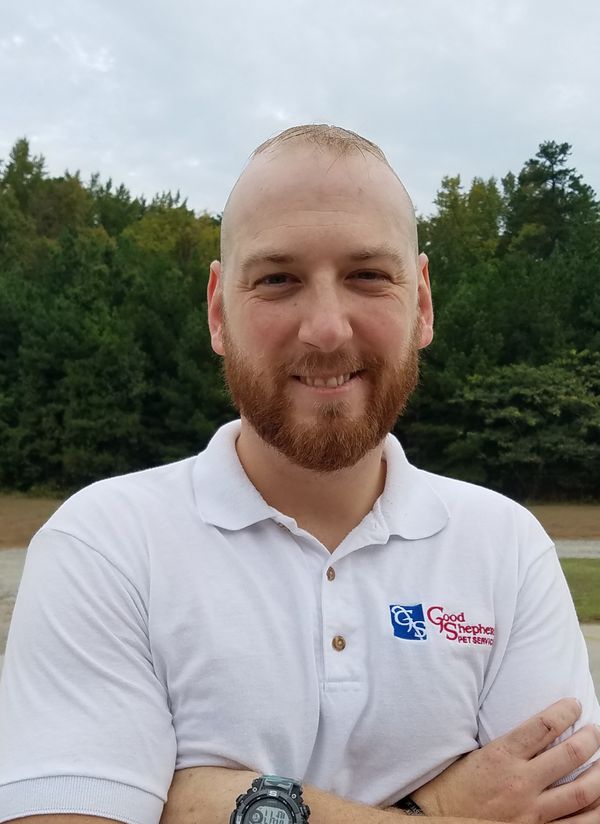 John - Sales Representative and Crematory Operator
Good Shepherd welcomed John to the family in June 2015. He is a native of Concord, NC and graduated from Concord High School. John studied Business Law at Rowan-Cabarrus Community College prior to joining the Army in May 2006. John has to prestigious military career. He was first stationed in Vicenza, Italy in October 2006 and joined the distinguished 82nd Airborne Infantry which is famous for the Battle of the Bulge. In February 2011, John was selected for the 20th Group Special forces. After 9 years of service, John retired in 2015. We thank him for serving his country.
John is quite the outdoorsman. His hobbies include saltwater fishing, long range marksmanship, and four wheeling. He married the love of his life, Jana, in April 2014 and are expecting their first child.
With his leadership qualities, John is enthusiastic about the continuous growth of the company. Affixed with the Good Shepherd motto, Trusted, John looks forward to making sure each pet parent feels their beloved pet can be trusted in his care.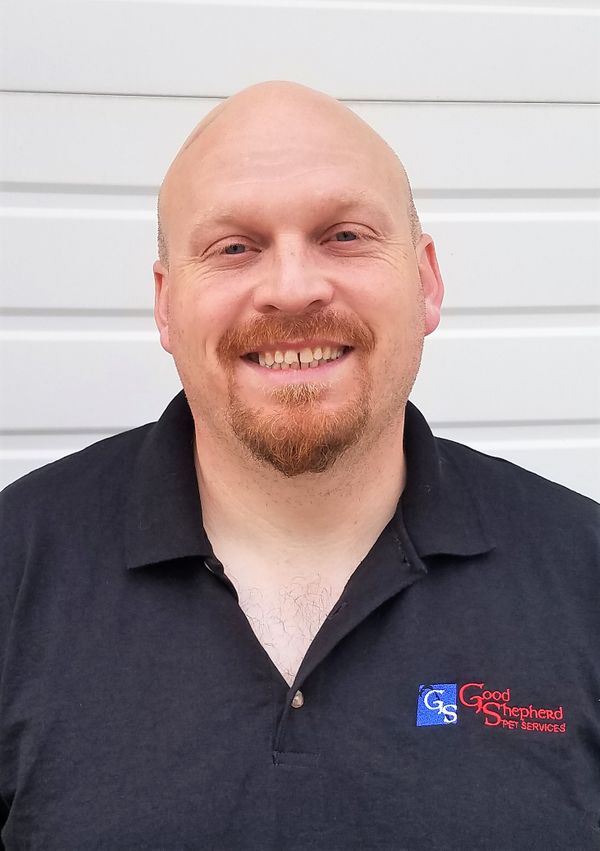 Richard -Crematory Operator
Richard is from a small town called Cramerton, North Carolina, right beside the Christmas Town McAdenville. He joined the Good Shepherd team with a long background of warehouse management and marketing and a love for animals. He has four pets, himself: Brixx, a Dachshund mix, and three cats - Kitten, Bobbie, and Pharoah, and has been married to his wife, Cindy, for two years. Richard loves football and can be found cheering for Clemson and the local Carolina Panthers in the fall, but a lot of his time is spent away from TV. He is a very talented cliff diver and has also been a Big Brother for at-risk youth for the past 11 years. Nothing gives him more joy than helping and showing them the love and devotion they so desparately need. He hopes to bring this same mentality to his position at Good Shepherd, as he is looking forward to helping grieving pet parents have a peace of mind through the care and compassion he shows for their pets.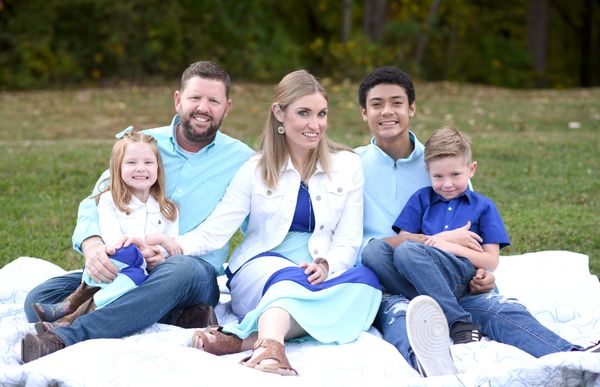 Mike - Sales Representative and Crematory Operator
Mike was born and raised in Jamestown, North Carolina where he attended North Carolina State University. He spent 15+ years in the Food and Beverage Management industry before joining the Good Shepherd Team in 2009. In that time, he has been a part of three separate markets helping the company grow.
Mike is a devoted husband and father. He and his beautiful wife, Jaclyn, are raising three amazing kids. Dominick 15, Ryker 7, and their daughter Dylan 5. The family also includes a few non-human members. One dog (Cooper), a cat (Marla), 2 rats ( Raven and Daisy), and one pretty cool fish (Rocket).
When Mike isn't working, serving at church, or dealing with the household of craziness, he enjoys playing golf, cooking, following his favorite sports teams, binge watching cheezy shows with his wife, and lots of fun time with the family. If you are a Tarheels, Irish, or Red Sox fan, you will get along famously with Mike.
Mike has an amazing sense of humor and can easily put a smile on anyone's face. With the exception of maybe his wife at times lol.